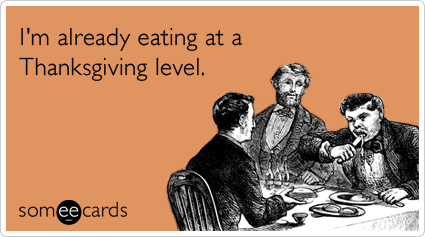 Hello and welcome to November! November is the month of food and family, and food allergies shouldn't stop you from enjoying the festivities. Here are some of our favorite allergen free foods and companies that are sure to make this Thanksgiving yummier than ever.
Gillian's Gluten Free Stuffing- Gluten free, wheat free, nut free
Roads End Organics Gravy- Gluten free, nut free, dairy free
Really Great Foods Pie Crust- TOP 8
Coutts Specialty Foods Cranberry Sauce- TOP 8
Lauren's Gourmet Orange Cranberry Bread -TOP 8
Dandies Marshmallows- (for those sweet potatoes!)Gluten Free, Nut Free, Soy Free, dairy free, egg free
1-2-3 Gluten Free Cornbread Mix- TOP 8
Vermont Nut Free Chocolate Turkeys - Nut free
So get those ovens warmed up and really to feed the family! Now everyone can feast on the deliciousness!